Formerly known as L&L Management Services, Inc. Global Management Partners has been working with scientific societies for over 20 years, and we're just getting started.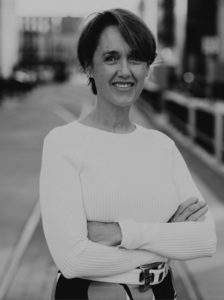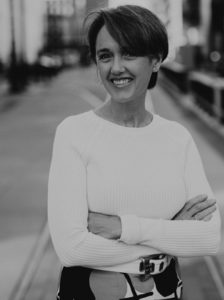 Global Management Partners (GMP) began on August 1, 1995 as L&L Management Services, Inc., at the invitation of three clients with whom I'd worked for six years under a different umbrella.  In exchange for this incredible opportunity to open up an Association Management Company (AMC), these clients were provided exemplary personalized services that became the hallmark of L&L Management Services, and now of Global Management Partners.  In the convening years, L&L not only grew its client-base and number of employees, but, most importantly, our clients grew because their leadership was freed from the task for administering and managing the organization to growing and leading it.
In 2013-2016, I knew that it was time to begin looking for new leadership to continue growing and refining L&L.  I looked high and low for the right skills and right fit for the new leadership of the company that I'd nurtured, grown and loved for so long.  L&L was more than just a business to me, and I wanted to be sure I found the right leadership for our clients and staff.  This was an incredibly important decision, and I took my time.  It's no surprise that the talent and intellect that I most admired were people with whom I'd worked for years – two of L&L's top managers:  Janel Fick and JoAnn Taie.
They both have the energy, enthusiasm and vision to bring L&L and its clients to the next level.  With the passing of the baton came a name change to Global Management Partners (GMP).
L&L, and now GMP, have come a long ways since 1995 when we opened the door to serve three clients with three employees. Since the very beginning, the member organizations GMP has served are homes to leaders in their respective fields. Their expectations are high. Through the years, the hard work, skills, intellect and dedication of our employees has earned us the best compliment of all – referrals to other associations. As our stable of clients grew, so did the capabilities of our team of association professionals. The ways in which people engage with membership organizations has changed through the years, and GMP's team enjoys staying on top of and head of those trends.
L&L/GMP's goal has been to grow our clients, and grow they have! Through innovative programs and thoughtful leadership, GMP's team has contributed to the health of our clients. We are equally as proud to say that GMP focuses on the professional growth of our employees as well. Everyone at GMP truly enjoys working with each other, and this cohesiveness pays off for everyone. Growing together is what we do best.
A: Absolutely not. Think of Global Management Partners as an extension of your team. We do not take over your organization's name, mission or leadership; we simply help to fulfill its needs. Your organization keeps its own name, brand, board, email address, etc. and you gain a team of professionals that understand your organization's goals, processes, financials, and members.
A: A significant benefit to working with GMP is access to the vast knowledge and expertise we have gained working with a variety of nonprofits. Your Board is freed from management responsibility, liability and overhead associated with managing a stand-alone office and staff. We work together in teams to provide customized support based on each client's needs – from event management and strategic planning to short-term marketing projects and re-branding. This shared-resources concept allows our clients to realize savings in computers and other office equipment, office space rental, insurance, and the host of other expenses that go into maintaining an office.
A: A Team of dedicated professionals is appointed to manage each client directly on a day-to-day basis. The Executive Staff is led by an Officer who is accountable for the relationship and delivery of services. The Officer will attend at least one Board of Director's meeting per year. An Association Executive delivers day-to-day professional services and acts as the Executive or Associate Executive Director of the association. The Executive Director works closely with the Officers, Board and other leaders of the association. The Accounting Department provides accounting services for each group, and miscellaneous support services, such as mail management. Other staff may be assigned to the client based on size and scope of services.
A: AMCs are for-profit businesses that provide professional management and administrative services to associations. An AMC provides the professional staff, administrative support, office space, technology and equipment an association needs to operate. The AMC staff works as the association's staff, helping volunteer leaders develop and execute the strategies and programs to serve their membership.
In addition to AMCs, associations are managed entirely by volunteers, or by full-time staff that are hired, paid and managed by the organization's volunteer leaders. Both of these models use up time and resources in non-governance activities that could be dedicated to the success of the association. An AMC model offers the best way for an organization to get the greatest value from their investment of volunteer time and resources and the best use of volunteer expertise and energy.
A: Global Management Partners has over 20 years of experience in providing professional management services to various member organizations. We have proven results in developing, sustaining and growing the associations we work for, but what truly sets us apart is we love what we do!  The physicians, scientists, academicians and lawyers who make up the leaders and members of our groups are the best and the brightest in their fields; they inspire us daily. The unique nature of each association's goals and objectives fuels our creativity and desire to provide timely, accurate, personalized services. We feel privileged to work with such accomplished people, and are pleased to take care of the business details so they can focus on furthering their mission!
A recent 10-year study from the federal tax returns of two groups of membership-based association for tax years 2006-2015 found that...
The AMC-management model outperformed the non-AMC-management model over the 10-year study period.
The AMC-management model experienced less frequent operating deficits and was more effective at containing deficits when they occurred, whereas the non-AMC-managed model experienced more frequent operating deficits than did AMC-managed organizations.
The AMC-management model generated higher rates of growth for associations as measured by the increase in number of months an AMC could operate at full capacity after revenue sources stop contributing new revenue (e.g., glide months).
The full study can be found here: http://www.lm-mgmt.com/content/category/research/ 
Janel, thanks for all that you do for NANOS. Your attention to detail, reliability, problem solving ability, and timely and efficient service make all of our jobs at NANOS easier. Thanks again for all that you do for us and for our members in NANOS.

-Andrew G. Lee, MD
Former NANOS Treasurer
I thoroughly enjoyed working with you and your team, and appreciate the hard work, excellent insights and on-the-mark suggestions. And, believe me, I learned at least as much from working with you as the other way around. The Academy is very, very lucky to have you.

-Dennis R. Suplee, Esq
Former IATL President
Thanks to you and your team for such a well-organized Committee meeting! It went so efficiently that I know we are now ready for our Annual Meeting!

-Peter A. Bandettini, PhD
Former OHBM Meetings Liaison Chair
It was a wonderful meeting and you and Janel have such a pleasant and confident way of dealing with everyone it's such an easy experience. You have been a joy to work with and for me the combination of competence, "can do" initiative and cheerful demeanor adding to the trust that has developed makes being Treasurer easy and painless. Thank you and your team for your great efforts,

-Ralph A. Sawyer, MD
Former NANOS Treasurer
Leslie and staff have been very helpful to me as Chair of Practice Issues. For several years I have been participating with the Coalition for Patient Centered Imaging representing the ASN, which involves conference calls, and drafting of letters to politicians, that are then signed by multiple professional societies. Leslie and her staff have been very helpful supporting me in this and in disseminating the information about issues and making sure the letters are on our website, etc.

-Elizabeth Rowe, PhD
Practice Issues Committee Chair
I can highly recommend Leslie Orvedahl and her group for the quality and timeliness of their management services. For instance, recently, when I needed access to the details of our organization's relationship to the AMA and our bylaws, and rapid communication with AMA administration, she delivered even after hours and on weekends and despite a personally demanding schedule. This made a tremendous difference for us. When we needed creative solutions to administrative issues, she was always there with great suggestions.

-Vernon Rowe, MD
ASN Board Member
I have had the great pleasure of working with GMP for the past decade as a member of, and leader in, the AUPN. I have worked increasingly closely with JoAnn and GMP and JoAnn and her team have been an integral piece of our operational success. JoAnn has been an asset to the AUPN and to me and has consistently been thoughtful and organized about ensuring success of the organization's business and logistics, as well as providing thoughtful input on events and content. The GMP team has enhanced our ability to effectively communicate appropriate information to our Neurology chair colleagues as well as our partner Associations around the country. It is a joy to work with JoAnn and her whole team and the AUPN has seen much success related to our side by side leadership structure with JoAnn and GMP.

-Karen C. Johnston, MD, MSc
Harrison Distinguished Professor of Neurology, Department of Neurology Associate Vice President for Clinical & Translational Research, Office of the Vice President for Research, University of Virginia
I have been working for the past 3 years with the GMP Executive Office led by JoAnn Taie as Treasurer of OHBM. During that period, the team has been exceptionally helpful in making me comfortable as a non-native speaker and providing me with institutional memory, clarification and all the documents required for my financial analysis within a couple of hours. Together we revisited the past 10 years of OHBM treasury and they assisted me tirelessly in every step of this analysis. The team has always been positive and encouraging with all initiatives I have suggested. I feel that their professionalism, their past accomplishments as well as their very positive personality deserve the trust that will benefit any non-profit organisation. 

-Michel Thiebaut de Schotten, PhD, CR1, CNRS
Institute of Psychiatry, London, England, Hôpital de la Salpêtrière (ICM), Paris, France
I have had the distinct pleasure to work with the Executive Office and their superb Executive Director, Leslie Orvedahl for the past several years. Leslie and her team have been instrumental in guiding many of our key initiatives during a challenging transition period for our society. Our trajectory is positive and we owe much of our recent success to the professional management and collaborative guidance offered by Leslie and her team.

-Carolee Winstein, PT, PhD, FAPTA, FAHA
Professor, Biokinesiology and Physical Therapy Director, Motor Behavior and Neurorehabilitation Laboratory Health Sciences Campus